Hello! I am very excited to announce I am still accepting new clients as a Teambeachbody Coach – the best part is, it's absolutely free! So, what are you waiting for? Let's get your transformation started today.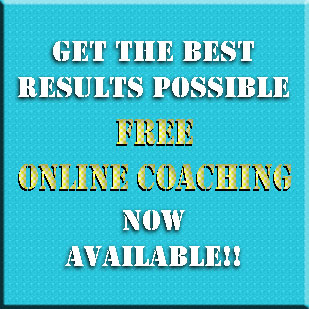 Benefits of Making Me your Online Team Beachbody Coach
– Immediate access by email or online chat
– Help customizing your workout schedule to meet your goals
– Nutritional analysis of your current diet with recommendations and my favorite recipes
– Personalized supplement recommendations depending upon your goals
Does Everyone Have a Team Beachbody Coach?
It doesn't matter where you buy your Beachbody program from, whether it's from Amazon or from Team Beachbody, you will be assigned a Free Teambeachbody coach anytime you purchase one of their products for the first time. If you've already purchased a product from them, then you already have a coach. The good news is that you can switch coaches if you want.
Let's face it, it's always nice to know who Beachbody is going to assign you to, which is why I felt I should write this article. I want you to know that if you do decide to purchase a Beachbody product and don't want some random person being your coach, then consider making me your coach. I will help you reach your health and fitness goals, while being there to support you anytime you need it.
More Team Beachbody Membership Benefits
– Access to the SuperGym where you can schedule and log your workouts – letting you visually see your progress & track your results
– Message boards: allows you to interact with thousands of other individuals if you choose
Click Here to Create a Free Team Beachbody Account
More Details
No matter which Team Beachbody account you choose to create, you will have my full support. Remember, you could pay $50–$100 per training session with a personal trainer at the gym, but with me, it's free. However, I do expect you take my advice seriously even if I'm free!
Switching Coaches
If you click the link above and see that someone else is your coach. I suggest reaching out to that person and see if they are active and a good match for your needs.
Beachbody does allow you to switch coaches. to do so please refer to this blog post about the change your Beachbody coach process or send me an email at bethany@thefitnessfocus.com and I will help get you started.