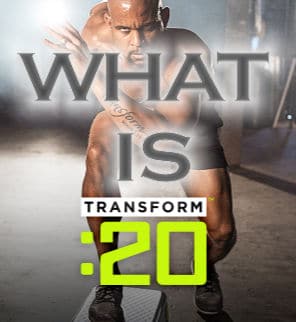 I might be giving away my age a little bit here, but I have a few memories of one of the biggest fitness trends from the 90's: the Aerobic "step" workouts.
While I was too young at the time to really get why you need to work out to stay in shape, I still remember the craze. It's amazing how a simple piece of workout equipment can add a lot more intensity to a workout. That makes a whole lot of sense to me now, but not so much back then.
This January, celebrity instructor Shaun T brings back the "step", but with a whole lot more intensity. From doing just one of the sample workouts from Transform :20, it's definitely like the Insanity workout but with a step to really work that backside.
Meet The Trainer Behind The New Step Workout
You've probably heard of him before. Shaun T.
When I think of Shaun T, I think of hardcore, intense, short workouts. He also has done his share of intense dance workouts, too. I will tell you the best results I've gotten from all the Beachbody workout programs was with Shaun T's MAX:30, I am really looking forward to seeing what type of results I can get with Transform :20. It's been a while since I've fully completed a Beachbody workout program, and I'm excited to get started with this one on January 14th!!!
What the Transform 20: Workouts Are Like
The Transform: 20 program breaks has 36 workouts. 6 workouts each week for 6 weeks.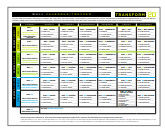 The program is broken down into three 2-week phases or what Shaun T refers to as "chapters." Each workout is unique, you will not fall into the trap of a workout being too repetitive. Something I've always struggled with. Here they are:
First 2 weeks: Commit – This chapter is all about getting started. They say half the battle is just showing up. This is what the first 2 weeks are about, building a solid foundation of daily workouts and preparing yourself for the next phase.
Second 2 Weeks: Climb – Time to move up a step – literally. Shaun T introduces new moves and ups the workout intensity.
Final 2 Weeks: Conquer – In classic Shaun T fashion, phase 3 of Transform :20 will push your body, mind and spirit to make your transformation complete.
While I haven't yet done any of the workouts other than the sample Transform :20 workout with Beachbody On Demand, I can tell you the name of the workouts that are coming:
BURN – Cardio-inspired workout.
FASTER – Another cardio-focused workout.
STRONGER – Full body routine with a focus on strength moves.
POWERFUL – Combo workout of cardio, plyometric moves and resistance training.
CUT – Time to feel the burn.
BALANCED – A core and stretching theme workout to help recovery.
Transformers: Shaun T came up with three 1-minute "transformer" exercises to measure your progress
over the course of the program and push yourself to greater achievements.
There is a Transform :20 modifier. Her name is Olivia. She shows you how to do the moves without the step. You can also go back and forth between the modifier and Shaun T if you have difficulties following Shaun T. I do this often when I first start programs, jumping back and forth into the step moves to catch my breath.
Transform :20 Equipment List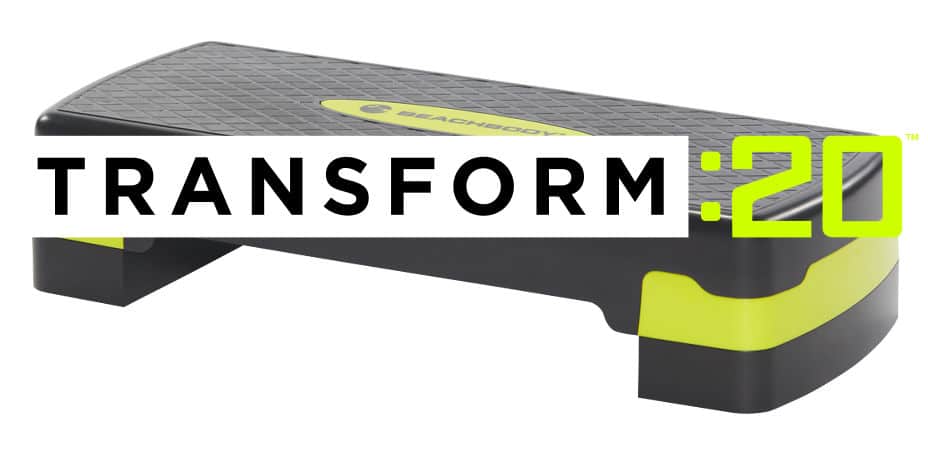 Team Beachbody is only selling the Beachbody Step in their Transform : 20 bundle packages right now. (Update: The Beachbody Step is now available for purchase alone.) The good news is you can pretty much find the same "step" minus the eye-catching Transform :20 vibrant lime-green color in a wide selection of 4+ star listings on Amazon.
I'm writing this post a few days prior to the VIP release of Transform :20 to Beachbody On Demand, but I know there will be bonus workouts that use dumbbells, eventually, you will also need dumbbells if you want to do those workouts.
More Program Materials
The Transform :20 Diet Like

Like most Beachbody workout programs, the diet that comes with Transform :20 is an easy-to-follow, well-rounded nutrition plan. You get clean, healthy and delicious recipes with the included nutrition plan.
The 21 Day Fix (portion control) diet and 2B Mindset plan can be followed while doing this program too.
Wall Calendar and Tracking Sheets
There's a Wall Calendar to track your progress through the workouts. It's a convenient place to track your performance with the transformers.
The Transform :20 6-Week Transformer Tracker. With this tracker, you get to track all of your progress, your nutrition, how you do with the workouts, your measurements and more. What I really like about this tracker is that you can use the printed version or you can keep track of your transformation with the editable pdf tracker.
The Type of Results You Can Expect
Don't let the short workouts fool you. My best results came from the 30 minute MAX:30 workout from Shaun T, and I don't expect anything less than that.
While I don't have my own results to share with you yet, some of the participants from the Transform :20 test group have. Just remember these people followed the program 100%, including everything from the Beachbody Performance line of supplements that are recommended. If you're looking to make the most of your results, I recommend doing the same. Plus, it's the greatest value.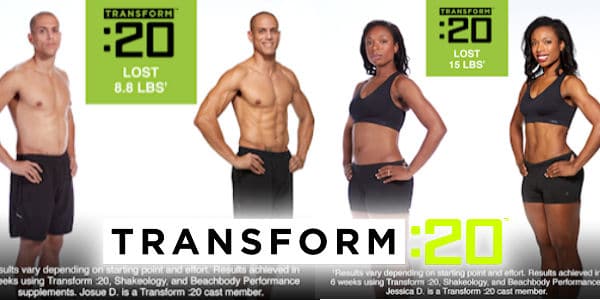 Transform :20 Release Dates
'Beachbody is rolling out the launch of Shaun Ts Transform :20 in waves. I'll try my best to explain this, but it can be a little confusing. If you have any questions, please leave a comment below.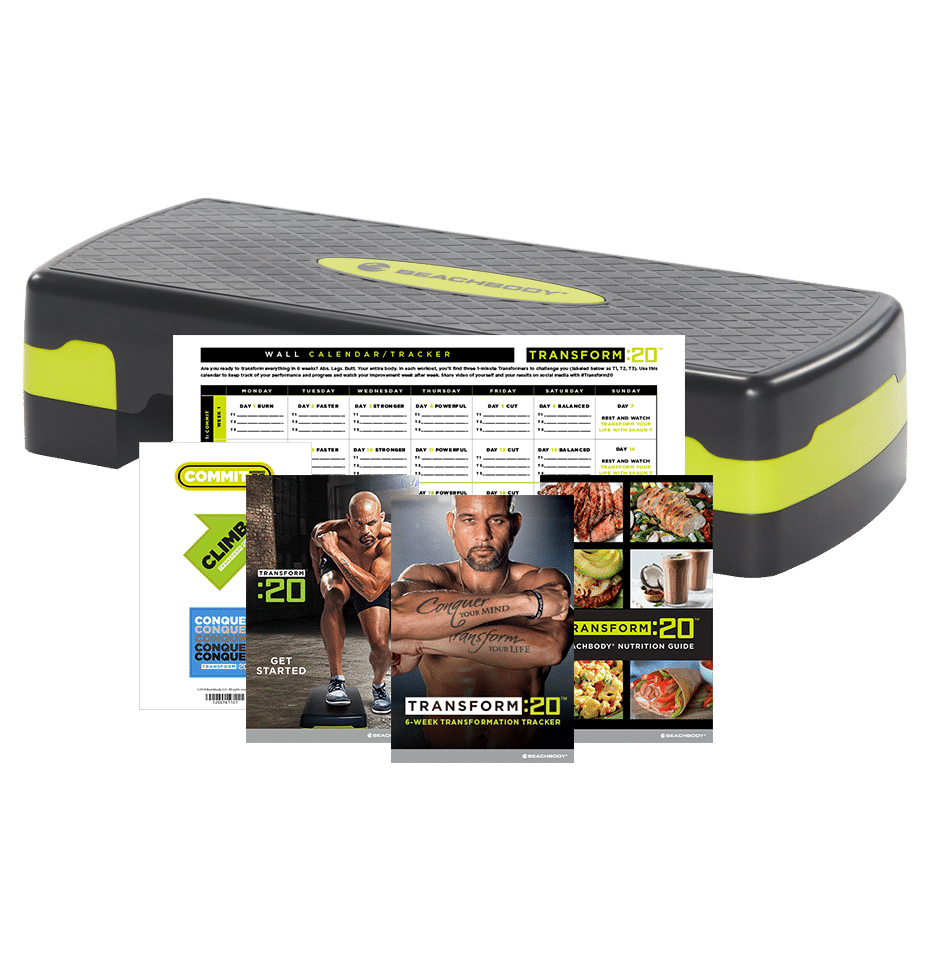 Beachbody On Demand VIP Early Access Begins January 14th, 2019: This is the date when the program workouts become available on Beachbody On Demand.
You may order Transform :20 any time after December 10th, 2017 to get access to the program materials in digital or printed format, depending upon which Transform :20 package you select. You get access to two additional workouts named "Before You Transform", which are "Transform in 10" and "Transform in 20". These are two shorter workouts to get you prepared for the main workout to come.
There are many options to choose from when ordering the program from the Mega Packs. These include the Beachbody Performance Line of supplements all the way down to the Digital Only copy for just $49.95.
Link to official Team Beachbody Transform :20 order page for more information.
Beachbody On Demand "Non VIP" Releases on April 1st, 2019: You can wait a few more months for the program to be released to everyone who has a Beachbody On Demand membership.
How to Try a Sample Transform :20 Workout
If you have a free Team Beachbody account but do not have Beachbody On Demand, you can still access one sample workout from Transform :20. This trick can be used to sample any of the Beachbody workout programs on BOD.
Conclusion
I haven't been this excited to do a Beachbody workout in a long time. I look forward to sharing my how the program went in March with a complete breakdown!
Questions about this post? Please leave a comment below.