I wish there were a simple answer to the question about whether you should eat before a morning cardio workout or if you should just work out in a fasted state on empty stomach. But of course, then there would be nothing to share with you.
The truth is that this topic seems to go back and forth over the years like many other scientific findings. Study A points to participants losing more weight when performing fasted cardio through increased fat oxidation. Study B shows performing cardio in the morning with a snack prior to working out allows the body to burn more calories overall.
I'll be talking about fasted vs fed cardio workouts – not weight training. Weight training is different in how it affects the body, which I'll talk about in a future article.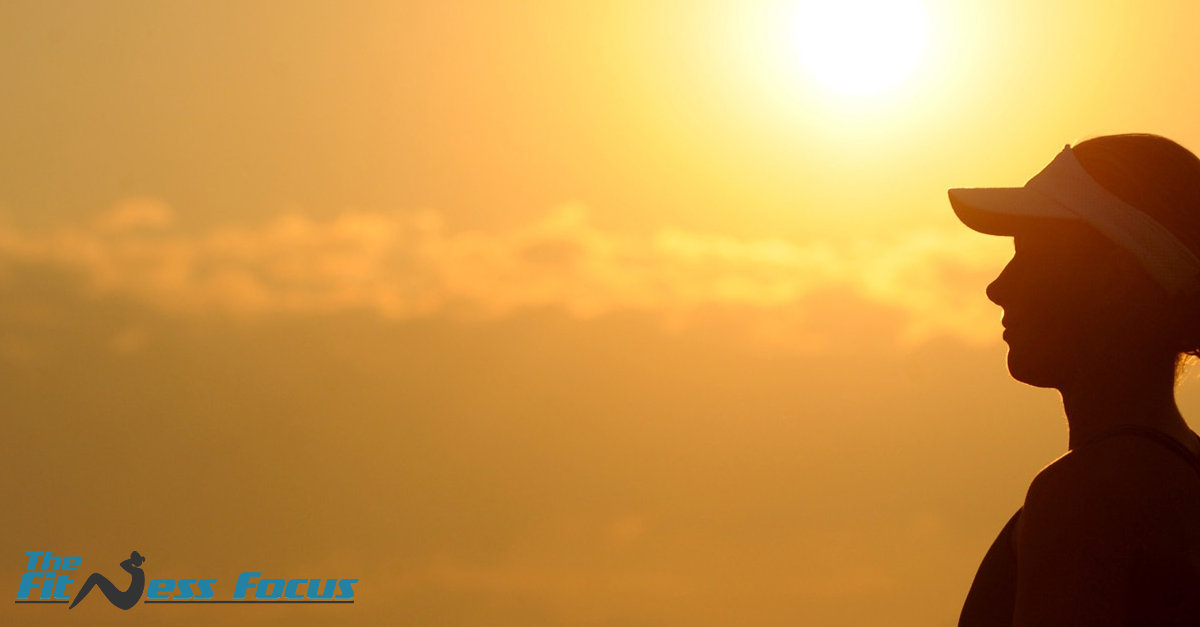 In the next few sections, here are a few things to keep in mind:
I'm not going to get too far into the exact science of what is going on like blood glucose, insulin levels, fat liposomes, etc. I will talk to you about how why and what results you can expect in laymen's terms we can all easily understand.
There is a difference in how the body reacts to cardio, depending on whether you do a steady-state moderate cardio workout vs a HIIT (High Intensity Interval Training) cardio workout. Remember this when reading each section.
Your goals matter! Think about if you want to retain the most muscle you can or burn the most fat. There are different strategies to eating vs doing your cardio workout fasted. It is up to you to decide the best way for your circumstances.
What Type of Morning Cardio Are You Doing?
There are two basic types of cardio you could be doing during your morning workout:
Steady state aerobic cardio exercise: This is cardiovascular exercise that gets your heart rate-up into a steady elevated level.
HIIT (High Intensity Interval Training): This is when you go all out in short bursts of intense cardio followed by short active recovery periods. HIIT training is said to be anaerobic (more like what weightlifting does for your body's oxygen levels) exercise. The goal here is to get the heart-rate up high and quickly.
What you'll learn very quickly with HIIT vs steady state cardio is you breathe a lot harder HIIT training. It has to do with the difference between the two as it applies to energy expenditure:
In aerobic steady-state cardio sessions, your body is using mostly stored fat as an energy source because it requires oxygen.
In anaerobic HIIT style cardio workouts, your body is mostly burning carbohydrates during this type of exercise. Your body does not only rely on oxygen.
HIIT type workouts have been proven to burn more calories over an extended period of time than traditional aerobic exercise. But that doesn't necessarily mean it is always best – especially if you're going to be doing a cardio workout while fasted.
What Happens When You Do Fasted Cardio Workouts?
What is considered fasted training? It's training when your body is no longer processing or digesting food. You are in a fasted state. You will be in a fasted state after waking from 7-9 hours of sleep. You can also be in fasted (stomach & digestive system empty) at anytime during the day or night.  Keep in mind, feeling hungry does not always equal fasted.
Here is what happens when you do fasted steady-state cardio:
Your body uses fat as the main energy source during fasted cardio.
If you do a HIIT type of workout while fasted:
Anaerobic HIIT cardio burns fat faster than your body can use it for energy, this requires the body use stored carbs for energy.
The downside to a fasted morning workout is that double the amount protein is being broken down, which can have a negative effect on your muscle tone.
When You Eat Prior to Morning Cardio
If you eat in the morning, you break your fast – thus the term breakfast. :)
Your body now has food that can be used as an energy source and doesn't use reserves.
A Few Guidelines to Fed vs Fasting Cardio Workouts
If you are performing low intensity steady state cardio (morning walk/light jog), fasted cardio may provide an increase in fat burning.
If you are performing a HIIT cardio workouts, a light meal to ensure your energy levels are high enough to give it your all.
If want to maintain the most muscle or build muscle, eat prior to any type of morning cardio.
If working out on a empty stomach makes you feel extremely lethargic or makes you not feel like working out, eat beforehand.
Go by how you feel. Experiment with eating a small meal or not prior to you workouts and see which state you feel and do best with. I know I have to have a snack prior to any morning workout – otherwise, I just don't have the energy.
There is no definitive guidelines. My take is you should eat before any morning cardio, except light steady state cardio workouts an example of this would be a 1-2 hour walk.
Fueling Your Morning Cardio Workouts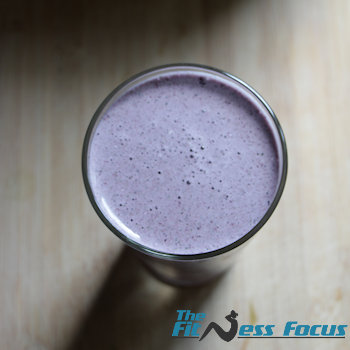 You're probably wondering now how long before you work out should you eat or what type of breakfast works best. If you decide you're going to eat before your workouts, 30 minutes prior is good place to start. A general rule of thumb is the larger your meal, the longer you should wait to work out. This will give your food time to digest and be in a ready-to-use state.
Foods break down at different rates, which should be taken into account. Simple carbohydrates break down faster than complex carbohydrates. Carbohydrates will digest faster than proteins. And protein will digest faster than fats.
An easy solution to what could potentially make you overthink your breakfast is to use a nutritional supplement you know will be absorbed properly and ready to use. Otherwise, fuel your workouts with a small amount of carbohydrates and protein. Longer endurance workouts could include a bit of fat.
Two supplements that can be combined to create a great blend of nutrients that your body needs pre-workout.
Highly branched cyclic dextrin: This is a relatively new supplement created in Japan to provide longer lasting endurance without the spike in blood glucose that other carbohydrate supplements can cause. Basically, cyclic dextrin absorbs quickly, but provides a longer lasting energy supply.
Casein protein: During the heating process of making milk, a gelatinous form of protein is created.  Casein protein is a slow digesting protein that can prevent  muscle breakdown. Whey protein can also prevent muscle breakdown, but digests quickly.
5 Small Meals/Light Snacks to Enjoy Before Your Morning Workout
If you're not into supplements, food is still great too. Here are 5 easy to prepare pre-workout meals to fuel your workouts:
A small piece of fruit such as banana, apple, or orange.
Half a serving of oatmeal with 1 tsp of nut butter.
One cup almond milk blended with half a banana.
Leftover lean protein and veggies from previous night's meal.
Half of a whole wheat bagel with a light amount of nut butter.
The idea here is to make sure you're not exercising on a full stomach, as your body will be using energy that could be used for your workout to digest your food instead. It can also make you feel nauseous.
Conclusion
Fasted and non fasted cardio both burn calories. Weight loss happens when we burn more calories than we consume. This means you can reach your goals working out fasted or fed. You just have to choose what makes you feel best and helps you reach your goals.
I believe muscle preservation is not something that should be risked for the sake of dropping weight faster by doing fasted extreme morning cardio workouts. In the long-term, preserving the lean muscle mass you have will help the body burn more calories while resting and keep you more toned.
I would always consider eating a small snack 30 minutes prior to any morning cardio workout (unless it's a light brisk morning walk) to preserve muscle. After all, who wants to end up skinny fat after all you're putting into everything?
Do you have experience with fasted morning cardio workouts? Please leave a comment below.