The YOUv2 workout program from Beachbody is a gradual, fun approach to fitness designed to create the newer, healthier version of you.  It's unlike any other program that's out there right now.
YOUv2 was created to give you results that last. The program's unique gradual approach to losing weight is what will keep your motivation high from your first day. It also means you won't burn out after the first week of the program with workouts that are too difficult to keep up with!
It achieves this with low intensity dance-themed workouts and a really wonderful nutrition plan. The program also includes a journal to track the daily goals the program sets for you, such as drinking your water for the day, drinking your Shakeology, or finishing your workout. It makes losing weight more fun.
The diet plan is where this program really stands apart from the rest. That's because you do not make drastic changes from day one. Instead, you adopt a new habit each week to make the transition to a healthier lifestyle a more gentle, less shocking approach.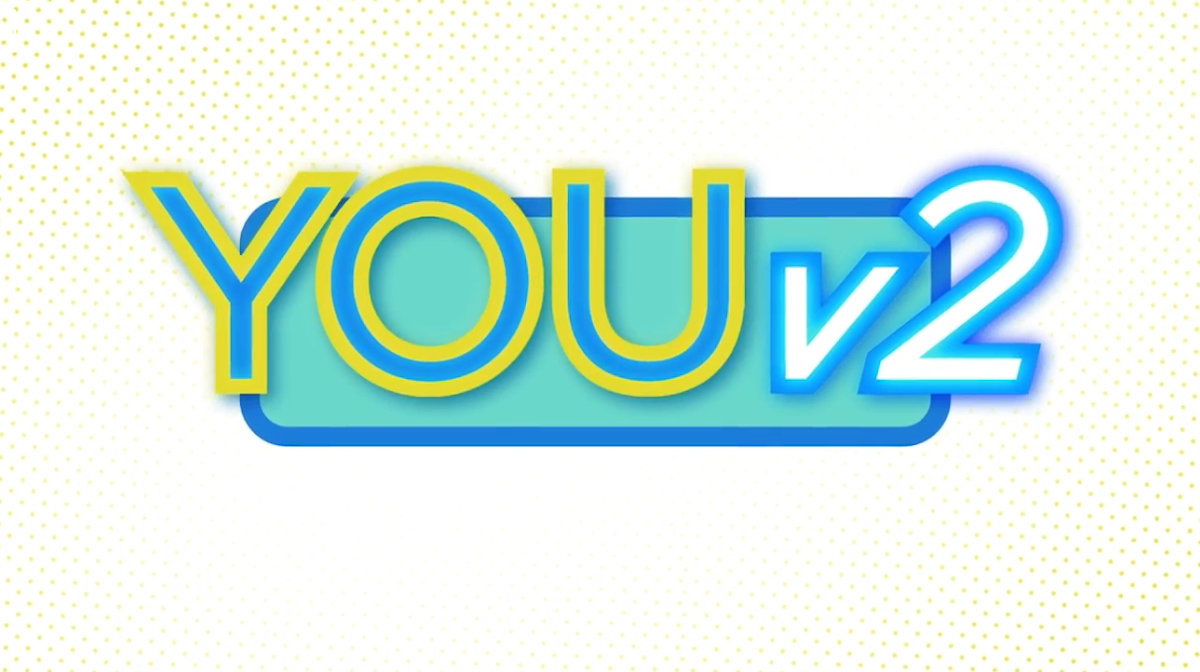 Who the Program is Good For
YOUv2 is a beginner workout program made specifically for people who have never worked out or have taken an extended break from working out (like me after pregnancy). Getting started with living healthier is always tough. It can even be shocking to your system if you've been a coach potato and eating processed foods for years.
If you have ever tried to start a weight loss program before and failed or if you don't know where to start, the YOUv2 is designed specifically for you. Here's a quick look at who the program is good for:
People who have no idea where to get started on their health and fitness journey.
Those who want to ease into working out and eating better.
Beginners and people who have been away from a fitness routine for lengthy periods.
Those who enjoy dance-inspired workouts with no push-ups, burpees or weights (although weighted gloves are optional)
Meet Your Trainer: Leandro Carvalho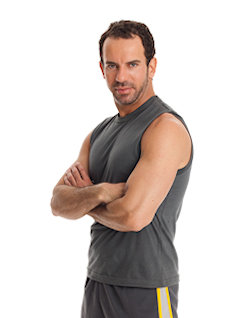 After losing weight with Leandro's Brazil Butt Lift program, he has always been my favorite trainer. I absolutely adore his style and his personality. Even though his workouts are challenging enough to change your body, his pleasant and energetic demeanor make it enjoyable. Plus, his dance background is evident in almost all of his programs, which I happen to like – when a workout doesn't feel like a workout.
With YOUv2, Leandro created a fun workout to help everyone, including those who are not able to follow an extreme program just yet. He believes nothing is more satisfying than being able to help someone who didn't think they could ever lose weight or giving someone their body and their health back. This is the exact reason I became a coach.
What the Workouts Are Like
Each dance-inspired workout is broken down into four mini combo routines before you move onto the end when the choreography you've performed throughout the entire workout is put together to perform a short dance routine! This happens right before the cooldown.
There are 6 workouts total, each around 30 minutes in length:
Four Cardio-Dance Themed Workouts
Move Your Body: "Let's Get Loud," by Jennifer Lopez
Work It. Shake it!: "Hit Me With Your Best Shot," by Pat Benatar
Rock it Out!:   "Hit Me With Your Best Shot," originally recorded by Pat Benatar
Sweat Sensation: "Good Vibrations," originally recorded by Marky Mark and the Funky Bunch featuring Loleatta Holloway
Two Sculpting and Toning Workouts
Sculpt Shack: "Love Shack,"  by The B-52's
Believe, Achieve, & Tone:  "Believe,"  by Cher
There is no modifier in YOUv2 workouts to show you the lower intensity version of moves, but there is an intensifier to follow when you are more confident in your abilities and want to turn it up a the intensity notch with weighted gloves and greater range of motion.
There is no required equipment for any of the workouts in the program.
A Quick Look at the Schedule
YOUv2 is a four week long program. You do five 30-minute workouts per week. Don't think you only stay active five days each week! It is also suggested  to go for at least a 10-minute walk on each of those days.
The workout calendar is also a motivational tracker. Each day you are able to give yourself 1 to 3 stars, with 3 being a great, health-filled day. At the end of each week, you add up your numbers to see how many stars you accumulated for the week.
When finished with the program, you can always start another round of YOUv2 or move onto another Beachbody program.
Staying Motivated with the "Oh Hello…" YOUv2 Journal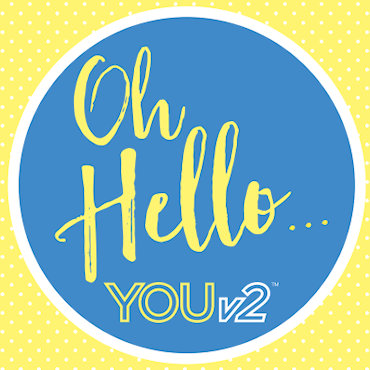 I've written a lot on this blog about how to turn exercise and eating healthy from something you tell yourself you have to do to something that comes naturally by building healthy habits. I absolutely LOVE the YOUv2 journal idea! It keeps you motivated through the first few weeks when it's so easy to fall off track.
With the YOUv2 journal, you can:
Earn points by making healthy decisions
Keep notes, ideas and inspirational posts to stay motivated
Mark down your vibe for the day (eg. smiley face = happy). Track how this affects your workout.
Mark down how the workouts and eating plan are going.
Struggling with motivation to keep with your workouts and eat right is so hard in the first few weeks when starting a new program. The whole concept of YOUv2 is to ease you into the routine with small changes that will not overwhelm you. The journal helps you see how far you have come, which will keep you moving closer to your goals.
Why You Will Love the YOUv2 Diet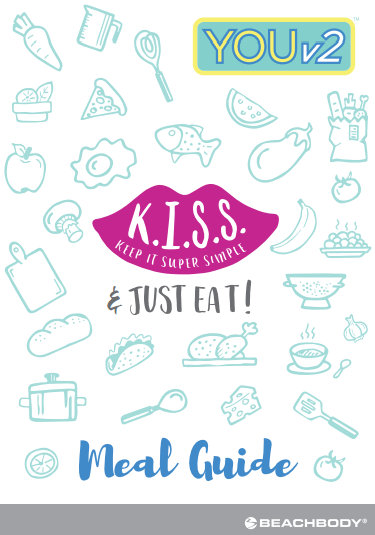 The acronym for the YOUv2 diet is K.I.S.S. and stands for Keep It Super Simple. The nutrition guide is called K.I.S.S and Just Eat!  It just might be the game changing diet plan people will finally be able to stick with.
A lot of diet programs eliminate food groups, which I feel are gimmicky diets that are not doable for the long-term. With the YOUv2 diet, you are going to ease into healthier eating habits. You will learn how to eat a balanced diet of carbohydrates, fats, and proteins.
I always recommend people to stop trying to diet and just eat healthy. Diet just has a negative connotation. The YOUv2 nutritional plan is set up for the novice to learn how to eat healthy.
This unique nutrition plan has you make a small change to your diet each week:
Week 1: you are going to focus on snacks and proper hydration.
Week 2:  you start your days with a YOUv2 breakfast.
Week 3: we move onto enjoying a healthy lunch.
Week 4: having a healthy dinner is tackled.
You also receive a sample meal plan with recipes. If you are familiar with the 21 Day Fix portion control diet system, YOUv2 does not require using the containers. However, the recipes do include the portion sizes.
How to Order YOUv2
There are two main options when it comes to ordering the YOUv2 workout program:
You can have the physical program sent to your home (DVDs, guides, plans, etc.)
You can stream the workouts via Beachbody On Demand and have access to the guides in pdf format.
Option #1 The Physical Package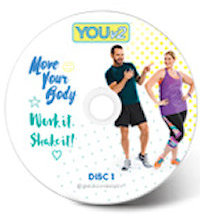 The YOUv2 DVD Base Kit costs $39.90. With this option you receive:
6 workouts on two DVDs
Quick Start Guide (printed)
30-Day Motivational Workout Calendar (printed)
The K.I.S.S.(Keep It Super Simple) & Just Eat! Meal Guide(printed)
Oh Hello… YOUv2 Journal (printed)
Online support
Here is the link to order YOUv2 directly from Team Beachbody. If you want to follow the program exactly, get all your stars for the day and get the most out of your results, make sure to order the Challenge Pack that includes the program and Shakeology on home direct shipping for a steeply discounted price.
Option #2 Online Access to YOUv2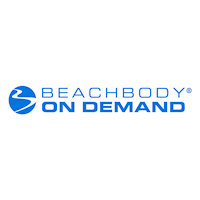 Beachbody On Demand is a membership-only online streaming and digital format platform of Beachbody workouts.  This means it and all other featured and regular Beachbody programs can be accessed online with the Beachbody On Demand.
There are different options for purchasing the online Club membership program. You can pay once a year at $99.95 to get unlimited streaming of all workouts and program materials in digital pdf format, including upcoming new releases – or they also have quarterly (four times a year) or biannually (twice a year) paying options. I have a complete breakdown of the annual Beachbody On Demand written up here.
Here is the Team Beachbody link for ordering information and to learn more about Beachbody On Demand including a no-charge 14 day trial..
Kids Channel Only On Demand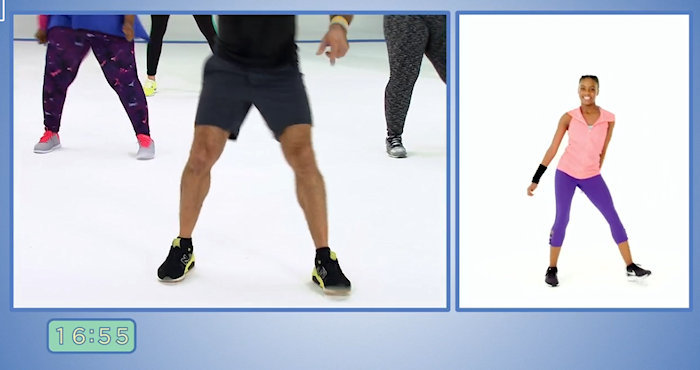 Another perk of Beachbody On Demand is that you get the Kids Channel option for these workouts. This is a split screen of the workout with a child doing modified moves. None of the moves I saw are done any differently than the regular moves. Some moves seem to be done a little slower, your kids could just follow the regular workout at their own pace if you choose to order the physical DVDs.
By using the links in this article, you automatically receive a 30-day refund period on your program whether you choose to order the physical copy or go the digital route. If you are unsatisfied for any reason, you receive a full refund minus shipping and handling charges.
What Kind of Results You Can Expect with YOUv2
This program is designed to increase the amount of calories you burn throughout the day to achieve overall weight loss.
The program results ranked in order of how I see them:
Overall body fat & weight loss.
Increased cardiovascular endurance.
Toning, as not to get the loose skin look.
Weight loss is achieved by creating a calorie deficit. The program helps you achieve this with calorie burning workouts and a healthy balanced meal plan. When you combine these two things, you have what it takes to successfully lose weight and make a lasting change.  Welcome to the new version of you!
Questions about this review of YOUv2? Leave a comment below and I will be happy to answer.