Winter time in New England means no grilling, which used to mean no really delicious homemade steak for months. Total bummer. But that was only until a friend introduced me to the cast iron skillet and how to cook a steak to perfection on the stovetop.
The best part? This steak recipe is 21 Day Fix-approved and can be seasoned any way you like it.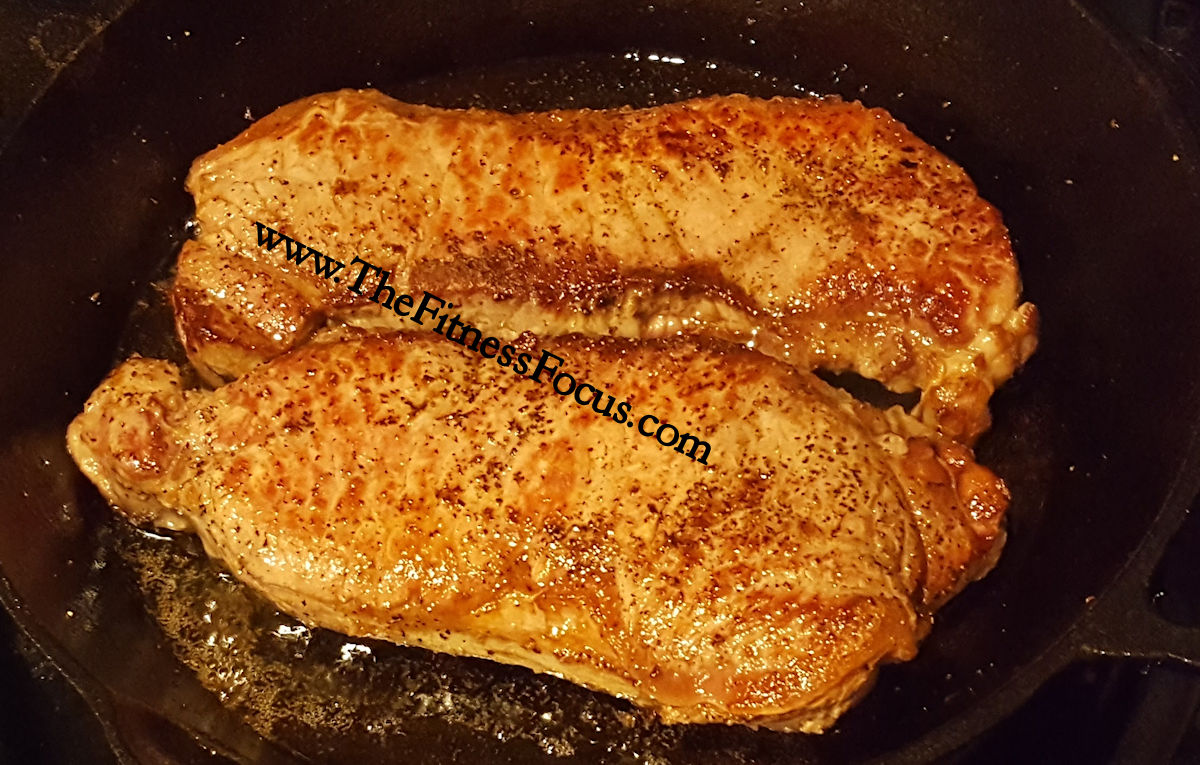 Cuts of Steak to Use & Which Cuts to Avoid
Always use lean cuts of steak that are grass-fed and antibiotic-free if you can fit it into your budget. Otherwise, at least look for antibiotic free/natural.
Lean cuts of meat include:
Sirloin Steak – likely the most flavorful lean cut of steak out there.
Top Round – top round is a very lean cut of steak that also retains much of its flavor.
Eye Round of Steak – this is a tenderloin cut that, while flavorful, can be a little tougher than the two above. Personally, I like my steak very tender.
Cuts like filet mignon, t-bone and porterhouse steaks are highly fat marbleized steak cuts. Though very tasty, these cuts are definitely not 21 Day Fix-approved but can still be enjoyed in moderation.
How to Season Your Steak
You get a lot of leeway when it comes to spicing your steak. There are the 21 Day Fix dry seasonings you can use or any salt-free brand seasonings.  Don't be scared to use quite a bit of seasoning on your steaks. You want to create a nice crusting coating of seasoning to lock in the most flavor.
Personally, I just use ground pepper and sea salt.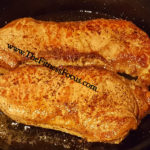 21 Day Fix Approved Skillet Steak Recipe
Ingredients
2-3

Steaks

Sirloin, Top Round, or Eye Round Cut

1

tbs

Coconut Oil

21 Day Fix Seasoning or Sea Salt & Pepper
Instructions
Heat the oil over medium-high heat until nice and hot.

Add the steak, cook on high for 1 minute flip, cook for another minute.

Lower the stovetop temperature to low and cook 2-4 minutes per side.

Remove from heat and cover with tin foil for 8 minutes.
Recipe Notes
Each 4 oz serving is a red container on the 21 Day Fix portion control diet.
Helpful Tip
This steak is going to come out best on the stovetop if you use a cast iron skillet. The thickness of cast iron pans help them distribute the heat more evenly than your regular frying pan, and they also will get super hot, which is perfect for searing your steak without burning it.
Any tips for cooking steak or favorite ways to flavor up your steak? Please leave a comment below.