Even though I stay at home with my 3-month-old, I discovered getting breakfast in for myself is a lot tougher than I ever expected. After waking up, changing, feeding and playing, it always seems that the first nap of the day is the toughest one to get my baby boy down for. Before long, it's suddenly nearing noontime, and I'm running on empty. Not good!
I guess I was completely unrealistic when I thought I would have plenty of time to cook breakfast. This brings me to why I've been doing 21 Day Fix style egg cups: it's a HUGE time saver. I can whip up a dozen of these in a half hour and have a serving of protein ready in 40 seconds (which I will explain below.)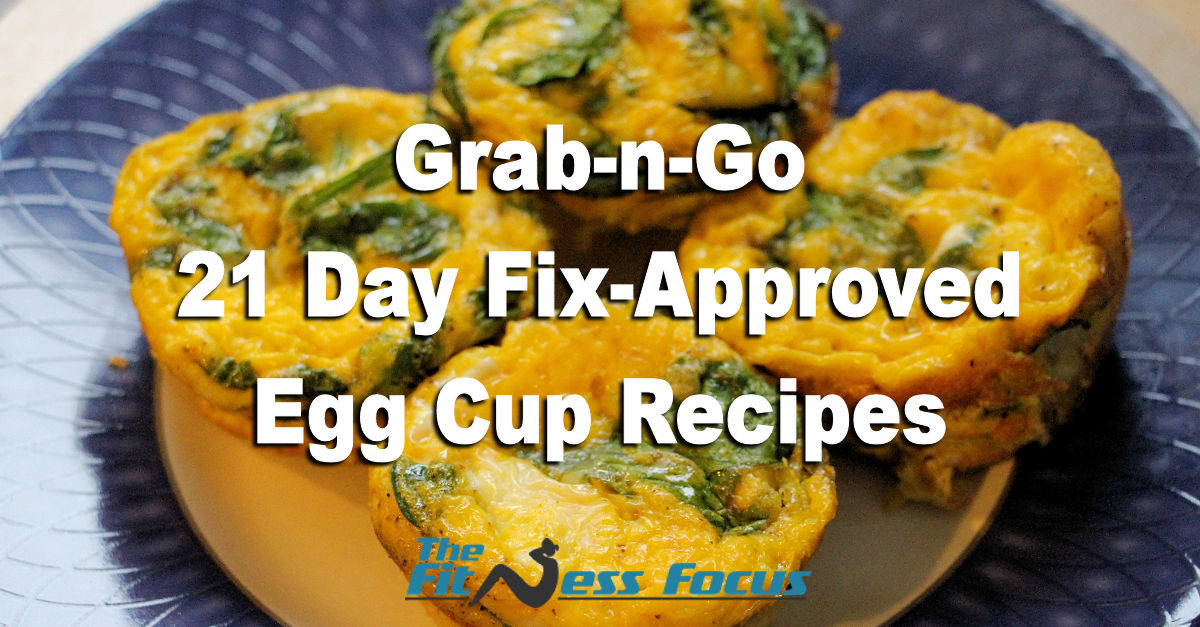 In this post, I'll share four healthy egg cup recipe varieties that are all 21 Day Fix-approved:
Basic egg cup
Egg cup with spinach and mushrooms
Egg cup with turkey bacon
Deluxe egg cup
All of these egg cup recipes are perfect for meal prepping. You can freeze them for about one month, and they will still taste fresh. You could also store them in the fridge for about one week.
When reheating egg cups, the microwave is perfect. Simply place a damp paper towel under your egg cup and microwave on high for 30-40 seconds or until they are warmed through.
Nutritional Value of an Egg
Eggs are a nutritional powerhouse. There are about 70 calories in a whole egg with around 6 grams of highly digestible protein – protein with all essential amino-acids. They also include a high amount of selenium and choline, two nutrients that are not found in many foods, but play vital roles in ensuring optimal health.
While eggs are relatively cheap, it might be worth paying more for organic or pasture-raised hen eggs as the hens' diets are directly related to the nutrients in their eggs.
Two eggs equal one red container on the 21 Day Fix portion control containers.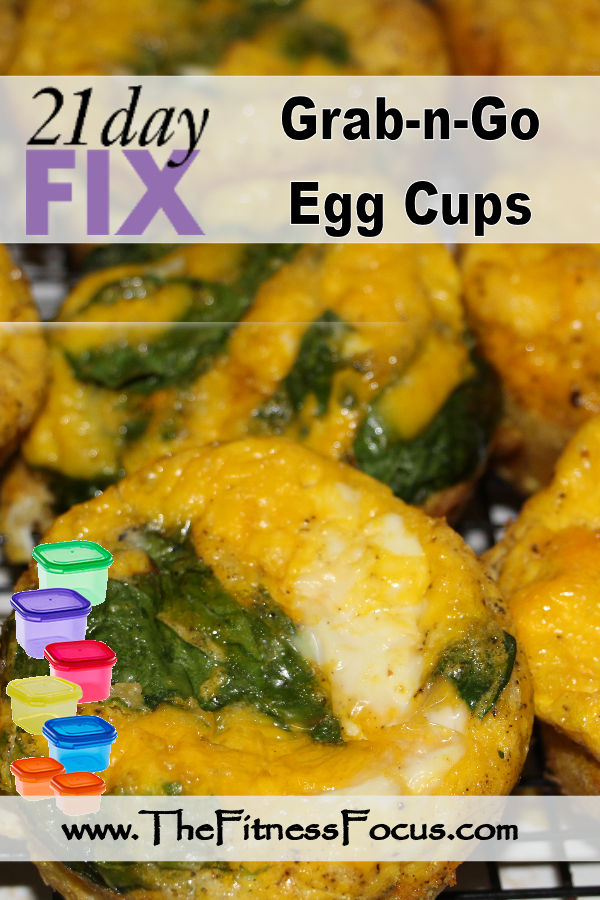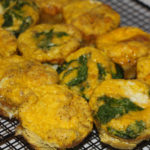 The Basic 21 Day Fix-Approved Egg Cup Recipe
Ingredients
12

Large Eggs

1/2

tsp

Pepper

1/3

cup

Cheddar Cheese
Instructions
Preheat the oven to 375 degrees.

Use a coconut oil spray or ghee to season a 12 cup muffin pan.

Whisk the eggs, pepper, and cheddar cheese.

Fill each muffin cup to about two-thirds full.

Bake for 16-18 minutes or until eggs are cooked to your liking.
2 egg cups would be a red container on the 21 Day Fix portion control diet.
Above is the basic egg cup recipe, below is three ways to change it up. What I like to do is make a dozen of these Beachbody  at once in the various ways that I have included below.
Three Ways to Spice Up Your Egg Cups
Egg Cup with Spinach & Mushrooms – Add a few shredded spinach leaves and mushrooms.
Egg Cup with Turkey Bacon – Break up a piece of turkey bacon into 4 equals parts and add two to each egg cup.
Kitchen Sink Egg Cup – Add whatever you have leftover in the fridge. Sausage, tomatoes, any leafy greens, work well.
No matter how you make them, they are pretty darn versatile. You can eat them on there own. You could sandwich one between an english muffin or serve on toast. Add some hot sauce or a little salsa to the side, and these 21 Day Fix-inspired egg cups are something the whole family can enjoy!
If you make these, please leave a comment below sharing how they came out!