With a name like the Bum Bum workout, I was pleasantly surprised with how much of workout the Brazil Butt Lift Bum Bum workout actually was. This is why I wanted to do a Bum Bum workout review.
Not only is Leandro a ton of fun to listen to and watch, he is also a bundle of energy that you can't help but love. I also like how the video switches from indoors to out by the beach (it does this in all the videos). Although I live far from any scenery like these beaches, I can imagine myself there with my brand new butt. That's what makes all of it worth it, is what I envision myself looking like afterwards. Often because of this, you forget just how hard you're working – even when your butt feels like it might burn off…literally.
Bum Bum Workout Review
The Bum Bum workout is not only a great fat-blasting cardio workout, but it specifically focuses only on the parts of your body you're trying to change – in the case of the Brazil Butt Lift, it's your backside. With numerous and repeated variations of lunges, leg lifts, squats, dance moves and more, you will definitely feel your butt burn by the time this one is over – you will even feel it in your abs. You will also feel your heart pounding, which is a good thing. In fact, you will stay within your target heart rate for most of the video.
Keep in mind that the Bum Bum workout is also really easy to tone down if you are not in the best shape. I had to do a few less repetitions myself when I first began exercising again and followed the Level 1 ladies for some of it, so never feel guilty because you need to tone it down some. If you have bad knees, just don't jump around as much. Or if it's just an issue of being out of shape, don't move quite as fast as they do in the video if you find yourself really short on breath or legs feeling too jello-like.
How Many Calories Does the Bum Bum Workout Burn?
The amount of calories you burn during the Bum Bum workout video depends on a variety of factors, including your weight, how much effort you're putting into the workout, and your current fitness level. For example if you weigh 200 pounds and complete this workout at full power and are in good shape, then you are going to burn a lot more calories than someone who is 125 pounds and exercising at the same intensity and same fitness level.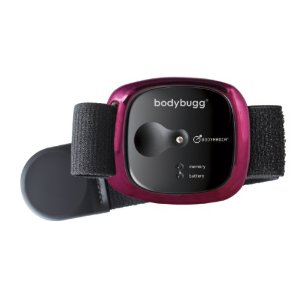 A great tool to measure how many calories you burn during this workout video is BodyBugg calorie management system at Amazon.com. I do a lot of online shopping for the best prices, and by far Amazon has them for the lowest. You can also buy them direct at bodybugg.com, but you can spend in excess of $200 for one part!
The only downfall to such systems as the Bodybugg weight management system is that you will need to purchase the equipment and then pay a $10 monthly fee for all the online access – it is, unfortunately, not free. With some devices online at Amazon or from bodybugg's two dealers, they do include 6 months free web subscription where you can track your daily calories, calories burned, etc based on your specific age, weight, height, and personal goals. The web-based program is extremely user friendly.
It is also the calorie manager of choice on the Biggest Loser. In fact, you can often buy a Biggest Loser BodyBugg complete system with 12 months subscription for under $200!
Although a fairly decent initial investment, it is well worth it if you are serious about tracking your calories consumed versus calories burned for longer than a few months. It's about $109 to $159 for the calorie tracker.
All bodies are different, so it's hard to give you a direct answer here, but your height and weight play a huge role in how many calories you burn, as well as your current fitness level. I burn about 225 calories during the Bum Bum workout, but you can burn in excess of 300 per workout depending on how much you p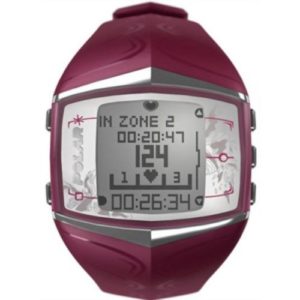 ush.
You can also purchase a heart rate monitor to see how many calories you burn, although this provides you with an average for your height and weight – even your natural metabolism has much to do with the calories you burn. However, a heart rate monitor is great for keeping track of whether or not you are staying within your target zone.
A favorite I have read numerous positive reviews about is the Polar FT60 heart rate monitor. Many say it is the best, by far. Amazon.com is also a great place to shop for one at a lower-than-retail price. You can take a look at the Polar FT60 heart rate monitors and other more affordable options on Amazon.
How Long is the Bum Bum Workout?
The Bum Bum workout is a full 35 minutes. Although this is not as long as P90X or Insanity workouts, it is enough to get your to feel the burn and some definite muscle soreness the next day. While the muscle soreness is nothing comparable to doing squats with heavy weights, it is enough to make you know you worked hard the day before. It is also plenty of time to work up some sweat and get you burning some fat away.
Bum Bum Workout Schedule
Depending on your body type, or butt blueprint, your Bum Bum workout schedule could be entirely different than my own. It all depends on your butt type. Once you have decided upon your butt type, then you can choose which program you follow: The Slim & Shape, The Slim & Lift, the Classic, or the Lift & Shape. Above shows my Brazil Butt Lift Bum Bum workout schedule. It's tough, but in less than a week, I've already lost several inches!
Once you have chosen your bottom's type, then you can move onto discovering how often and what days you will do Bum Bum. Some weeks, it's done only once per week, others weeks, you do it two times a week. You can visit my Brazil Butt Lift Program Schedule (coming soon, I promise) if you'd like to learn the schedule for each butt type.