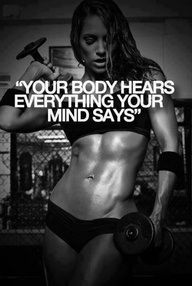 Life is unpredictable, so missing a workout is not something you should panic about – it happens to the best of us. The important thing to know is that there are ways to ensure you still get the best possible results, even when it feels like your busy life gets in the way of your fitness goals. Here are four options for when you're too short on time to do your workouts:
Use the Missed Workout Day as Your Rest Day. Rest days are not set in stone, so a really easy way to solve the missed workout problem is to do your missed workout(s) the following day and just continue with your workout schedule as normal for the rest of the week, doing the sixth workout on your rest day and beginning the next week on your usual day.
Add the Missed Workout to Your Next Day's Workout Schedule. If you have enough time and energy to add your missed workout(s) to the following day's schedule, then by all means, do it. Personally, this is one of my favorite ways to make up for missing a workout, because it's also the quickest and doesn't mess with my Sunday rest day or rescheduling of any kind, leading me to the next solution to the missed workout problem.
Push Everything Back a Day. Yes, this solution can even be easier. When you miss a workout , you can push your entire workout schedule back an entire day. The only downside to this solution is that you don't finish on the original date you set. However with this option, you won't need to worry about finding enough time to cram several workouts into one day or having a weird off day.
Skip a Day: I really hate throwing this one out there, because this one can really lead to failure if you take advantage of it. Unless something major happens where it is impossible for you to work out, really try to make up your missed workouts in one way or another – don't just skip workout days because you're too tired or don't feel like it…not good enough. The only issue I have with this one, is that those who miss workouts without making them up in one way or another also tend to be those who miss workouts repeatedly, which can only lead to one thing: failure.
What to Do if You Miss More Than One Workout?
If you find you missed more than two workouts in a week, simply start your week over again the next week and take a good look at your workout schedule to learn how to best to fit exercise into your day. Scheduling workouts into your day well ahead of time is one of the best ways to ensure you don't miss your workouts, which will get you the results you're looking for. You can't go into a workout program half-heartedly and expect the best results…you really have to work for it – decide to commit and succeed!
I realize the above is not going to help everyone, so please leave a comment if you need help getting back on the right track with your workouts.