Disclaimer: The following recipe for Shakeology protein brownies is not as tasty or nearly the same consistency as brownies made from a box. That said, they are surprisingly pretty good! And they're a much healthier alternative to store bought.
If you've visited this blog before, then you know I keep it pretty simple when it comes to recipes. Why? Because I just don't have the time to mess around with a long list of ingredients or 2-hour prep time. The good news is that this one is nothing fancy either. We only use these 5 ingredients:
Protein powder
Bananas or applesauce
Cocoa powder
Cashew Butter or other nut butter of your choice
Pure vanilla extract
Mix all the ingredients together, place them in the oven for about 20 minutes and voila! You now have brownies with chocolatey goodness that can hold back your cravings for other sweet stuff you should be avoiding.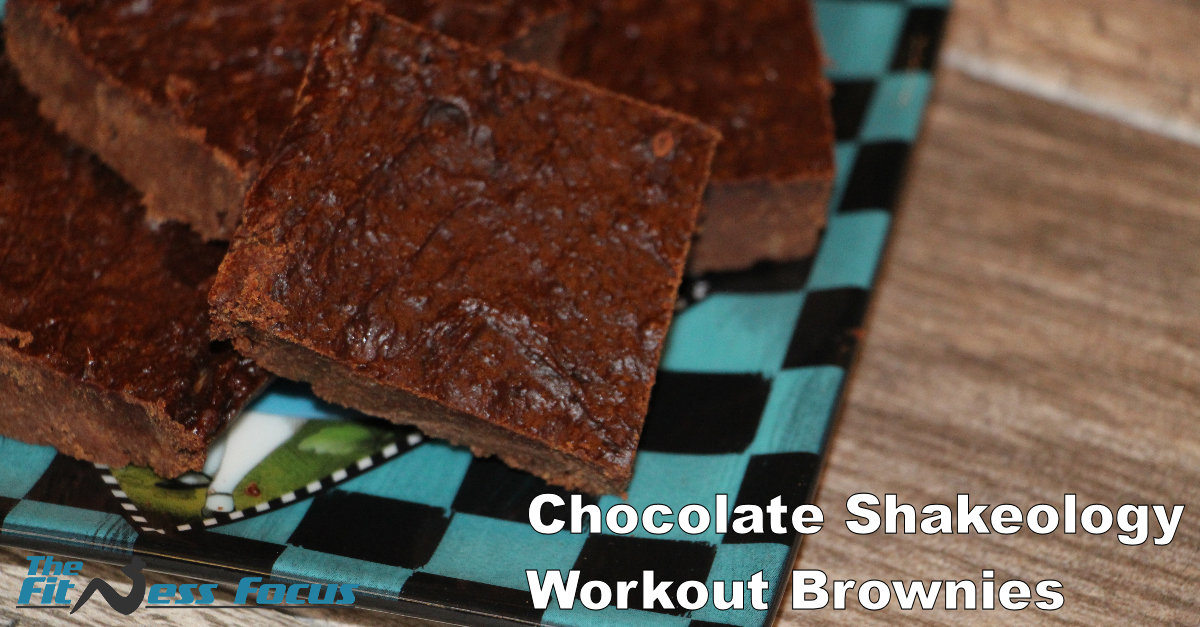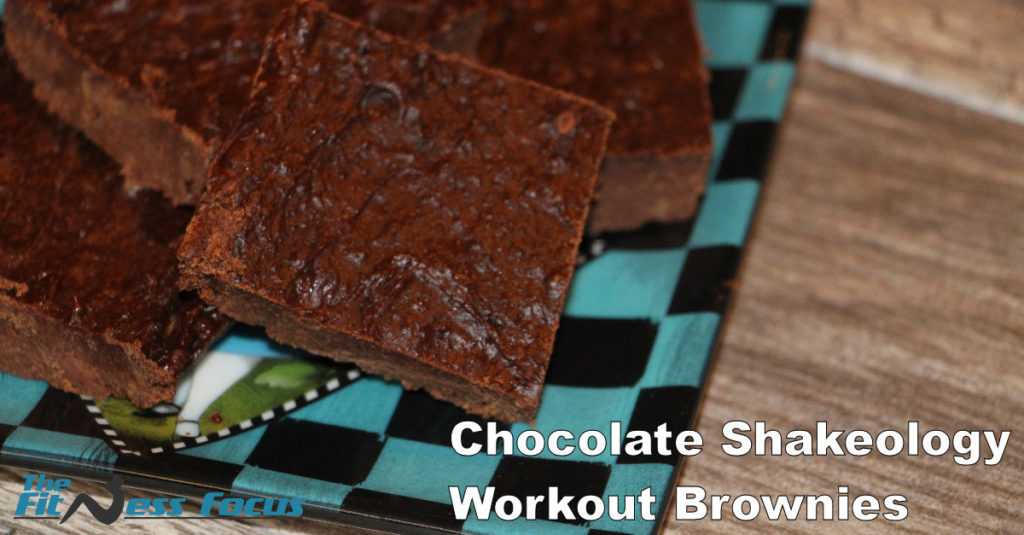 Ingredient Breakdown and Adjustments You Can Make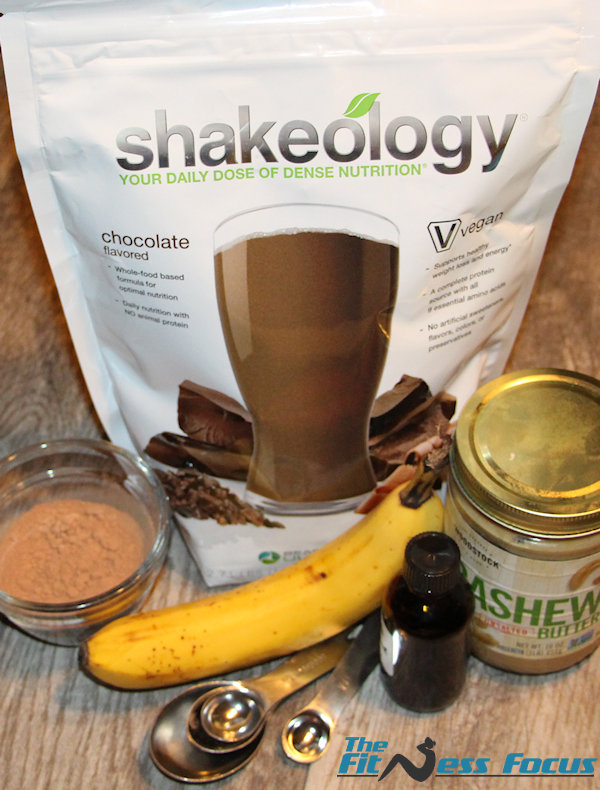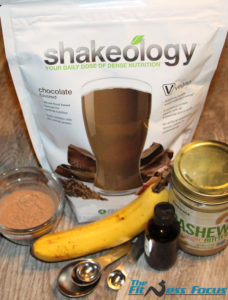 Before I get into the actual recipe, there are some adjustments you can make with the ingredients if you don't care for the taste of something.
For sweetener, you can use mashed bananas or you can use applesauce. You can also use a mixture of both mashed bananas and applesauce. I've made this recipe a few times and the second time, it was a little too strong of a banana taste, so I started to use less banana and added apple sauce, which seems to work perfectly for me. Don't be afraid to experiment to find out what you like best!
Any type of nut butter can be used in place of the cashew butter. I prefer cashew butter over peanut or almond butter, because I feel it's a little more creamy than other nut butters. Just be sure you are using a brand that contains only nuts in the ingredients – organic is even better.
I used chocolate vegan Shakeology as the protein powder. You could also use the regular chocolate flavor Shakeology or even vanilla. Most other brand protein powders will also work well in this recipe. If all you have is vanilla, consider adding extra cocoa powder to make sure they are chocolatey enough!
What Type of Protein Powders to Use
Here are a few links to different types of protein powders that would work for this recipe. I like to bake with protein powders that contain protein from a variety of sources like pea or hemp just to get a more varied nutrient profile.
There is no need to add too much protein powder to this recipe. We are not making protein bars, and the nut butter will add plenty of protein to each serving.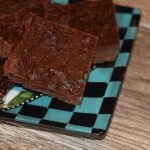 Chocolate Shakeology Workout Brownies
Ingredients
1

Scoop

Chocolate Shakeology or other protein powder

1

Cup

Mashed banana or apple sauce

1/3

Cup

Cocoa powder

2/3

Cup

Cashew butter

1

Tsp

Vanilla extract
Instructions
Preheat oven to 350 degrees.

Spray glass 8×8 inch pan with coconut oil spray.

In a large bowl, mash 2 overripe bananas (1 cup apple sauce can be used as a substitute)

Add cocoa powder, protein powder, nut butter (warm the nut butter in the microwave to make it workable), and vanilla extract to the bowl.

Mix all ingredients together. The batter should be thick but workable. You may need to add more banana or applesauce.

Spread evenly in your 8×8 inch pan and cook for about 20 minutes.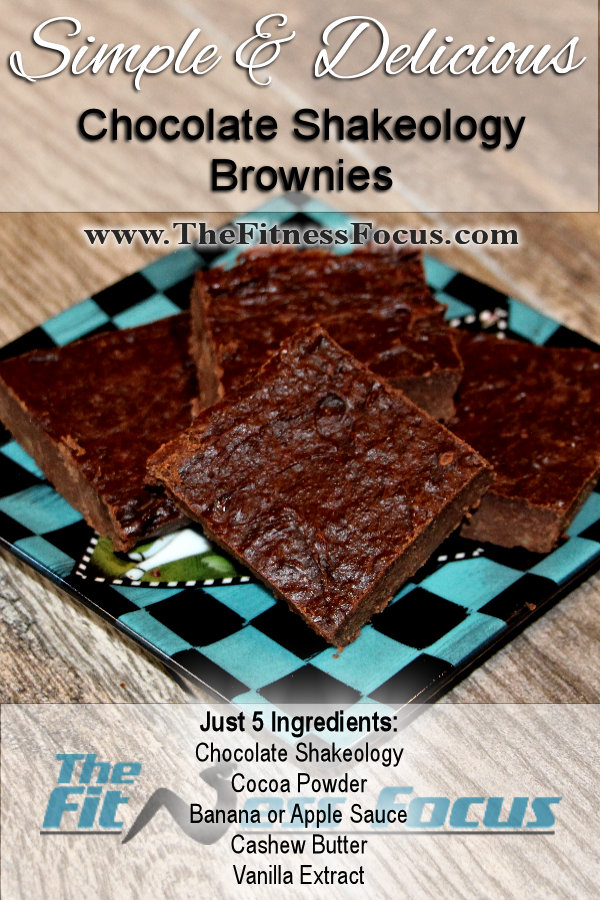 All the ingredients in this recipe can be eaten raw, so before baking, I would test the flavor of the batter before you cook it.
Make adjustments if necessary
.
These Shakeology brownies work well with any of the Beachbody workout program nutrition guides, including the 21 Day Fix. These would use the red container, purple and blue containers.
How to Save Brownies for Later
This recipe makes 9 servings. I suggest letting these cool overnight in an airtight container before cutting. This way, you'll get nice crack-free brownies.
They should last at least one week in the fridge. To store for a longer period, I would suggest freezing. Double up on aluminum foil and if stacking, place a sheet of plastic wrap, wax paper or parchment paper between each layer.
Did you enjoy this recipe? Like to see more recipes on the blog? Please leave a comment with your thoughts below.