"A Little Obsessed" by Autumn Calabrese is the first ever Beachbody workout program streamed live on Beachbody On Demand (BOD). It's a workout program designed to get you ready for the more intense "80 Day Obsession" that is coming on January 15, 2018.
The good news is you can preorder the 80 Day Obsession! I know I can't wait to do this program (I need it after these crazy holidays) and I really had fun taking part in A Little Obsessed. It was tough in a very good way!
Who this Workout is for
The Obsession series was created to give you more curves, tone your butt, lean out those legs, and lose the belly flab. Pretty big promises, but I have not doubt it works after taking part in A Little Obsessed!
Of course to get you amazing results in just 80 days, it takes a pretty intense program to get you there. Now, wouldn't it be nice to be in good enough shape to be able to keep up with a Beachbody program when it's released?
That's exactly the reason "A Little Obsessed" was created  – to warm you up for the real deal. In this five-day program, you do the less intense versions of some of the moves you'll find in the 80 Day Obsession. But I just have to put it out there now and tell you this workout is no joke either. I was sore after my daily A Little Obsessed workout. It was a good sore, but I could definitely tell I'd worked out the day before for sure.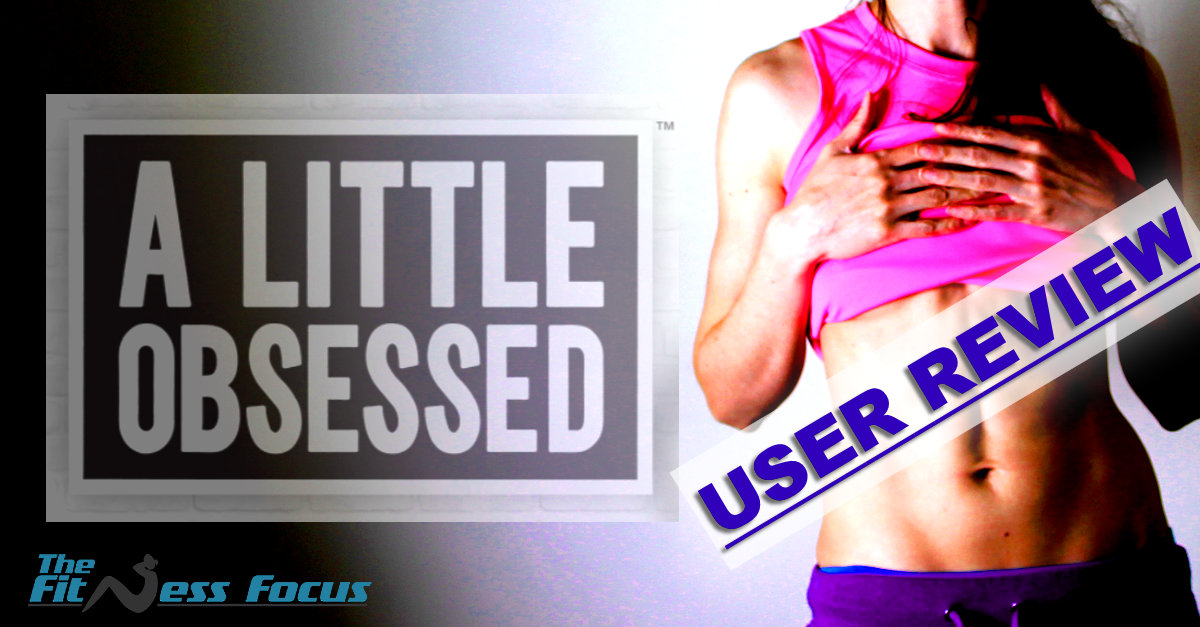 Autumn Calabrese is Back with a Booty and Core Workout
The 21 Day Fix was the first Autumn Calabrese program I ever did. It seems like forever since I had her as a trainer. I must say she's come a long way since The Fix.  I always thought she was a great motivator and loved her compound movements, but her reluctance to correct people's form always bothered me. Luckily, not any more! Now, she lets people know when their form is off, which I love! It clarifies correct exercise form, which makes it easier and safer.
A Little Obsessed was shot and streamed live, which is a very first for Team  Beachbody. I really didn't see much difference between the live shot and taped workouts even though you might think it could be nerve racking for the trainer and participants. They were great! The only things I noticed were them saying, "it's shot live", the viewing of the large cue cards with Autumn's signature motivational lines,  and the fixing of wardrobes (which is better than seeing cracks I suppose.)
What Equipment You Need
The equipment you need for the A Little Obsessed workout looks to be the same as the equipment you need for the 80 Day Obsession: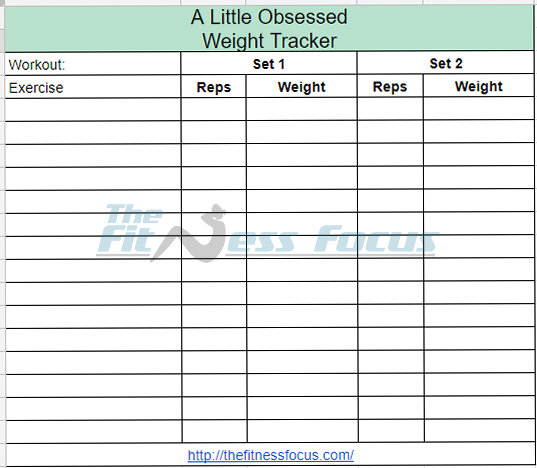 Breaking Down the A Little Obsessed  Workouts
A Little Obsessed is five 30-minute workouts. It is for beginner to advanced fitness levels. There is a modifier, who I must say has great form. I ended up following her (Kerri) when I needed to lower the intensity a little bit.
Here is a closer look at the workouts:
Total Body Core: You do two sets of 15 repetitions of each exercise. You go through each set once, and then repeat the sequence. Think lots of compound moves.
Booty: This is a 30-minute workout focused on the glutes and hamstrings to build a whole new booty.  You do the two sets of 15 repetitions, but this time you do the sets back to back. This causes more muscle fatigue. If you sit on your butt all day long at a computer, then you need this workout! It focuses on the posterior chain, which is huge for those who spend the majority of the day seated.
AAA: Can you guess what the title of this workout stands for? I actually guessed right the first time lol: Arms, abs, and a##. In this workout, you work the negative eccentric part of each exercise with a 1 to 3 momentum. This means you go down into each move for a count of 3 and up for a count of 1. Again each exercise has you doing 15 reps cycled through 3 moves before moving onto another group of 3 exercises for two sets.
Cardio Core: This is a 30-minute timed interval workout. Three minute intervals of two exercises done for 30 seconds. One move is a low-impact move followed by a higher intensity exercise alternating throughout the 3 minutes, and then followed by a short break. This workout starts out kind of easy, but by the end, I was drenched in sweat and felt the burn. You will also use the strength slides in this workout.
Legs: This is another 2 x 15 workout or 2 sets of 15 reps. This is likely the most intense workout of the series. You hit your legs from every angle mainly using heavy weights. The legs are big muscle group, so be prepared to breathe hard through this workout. Even Autumn gets out of breathe in this one, which didn't make me feel as bad when I had to hit pause a couple times.
A Little Obsessed Eating Plan
A Little Obsessed introduces you to the timed-nutrition eating plan the 80 Day Obsession utilizes, including Autumn's Workout Block. It's basically about eating the rights foods and the right supplements at the right times to get you the best results.  When it comes to the food on the eating plan, think healthy and clean eating. The eating plan does include drinking Shakeology and taking supplements to optimize your results, as well as using the portion control containers.Or, you could always grab a copy of my 7-Day Fresh Start Diet. It's a great way to get back into or start eating clean.
As for the 80 Day Obsession, it will be one of the most detailed and well thought out diet plans ever released.
My A Little Obsessed Results
While I was only able to to do 8 days of the workout program during the live shoot weeks, I could definitely see and feel a difference from the workouts. My butt and thighs were a little sore, and I could feel the workouts in my core (which is still healing after pregnancy.) The program really hits the muscles in a totally different way with the bands and strength slides than when you use weights only.
When the program officially releases, I will be sure to upload pictures of my results before moving onto the 80 day program. So look for an update of this post in mid January 2018!
How to Get A Little Obsessed
A Little Obsessed is available with a Beachbody On Demand membership only. This workout series was shot live twice during the first couple of weeks of November, but the program is now available on BOD. It's a great way to destress after all the holiday action.
If you still haven't tried out Beachbody On Demand, there is a FREE trial available for 14 days, or you can always become a member anytime.(scroll to the bottom right for the trial)
Anything I Did Not Like About Program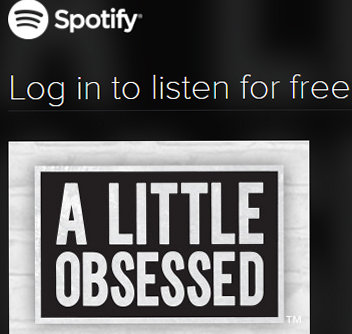 This program was great. The only thing that was not great was the sound during the live shoots. It was not the best at the beginning of the workouts for me. It echoed a little and people's feet hitting the floor was overly loud. I'm sure the audio is cleaned up in the new version.
There was also no music in the live versions. This meant I had to play my own background music or use my Spotify account to add in Autumn's select music. At first I almost found the lack of music distracting, but it's actually better not to be locked into a soundtrack, since I like to listen to a bit heavier music during workouts when I lift weights. It helps keep me pushing harder.
Have you tried A Little Obsessed? How did you like it?  Are you planning on following the 80 Day Obsession when it's released? Please leave a comment below with your thoughts.